Here are some Up Close photos taken by
Ed, Rich and James Foy
at Watkins Glen
How Close Can You Get
Real Close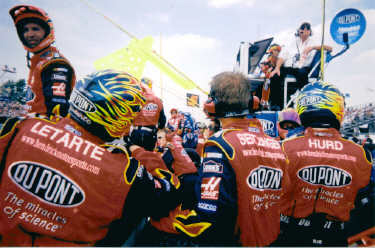 No telephoto lens were used
Want to Help Change Tires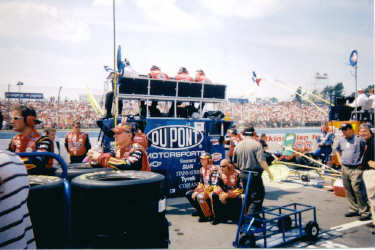 Are You Sure You Want to Help?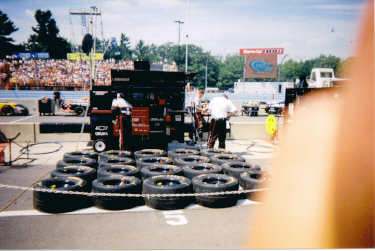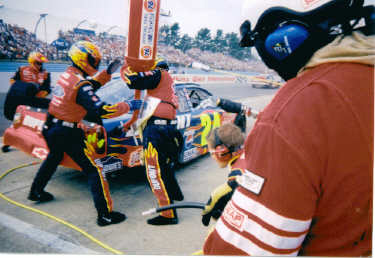 How Bout Helping inthe Pits?
Come Inside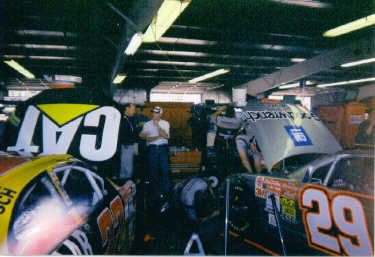 Jr's Place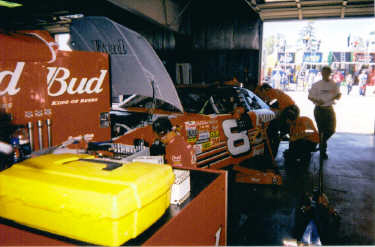 Not A Good Sign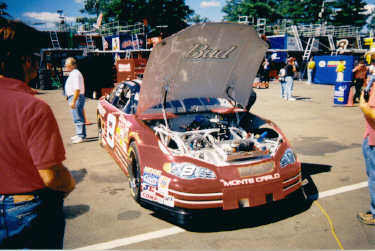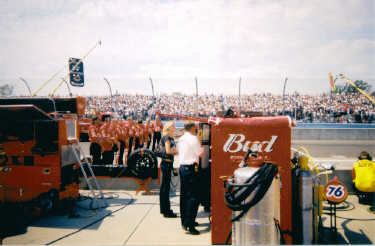 It seems Rusty gets pushed alot.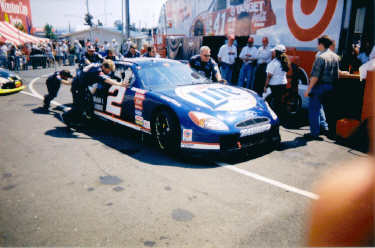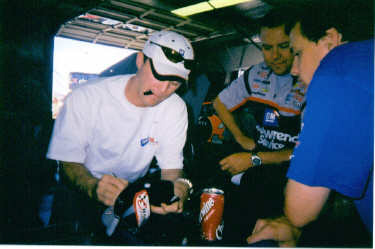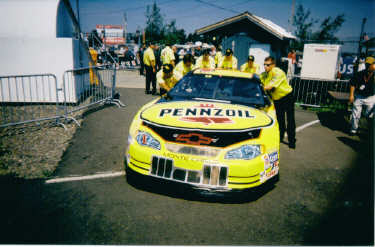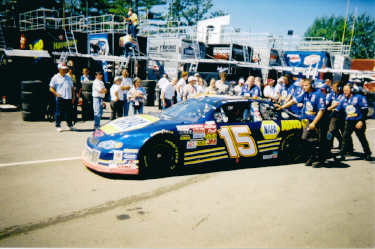 Mikey and Ed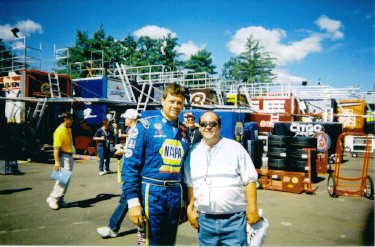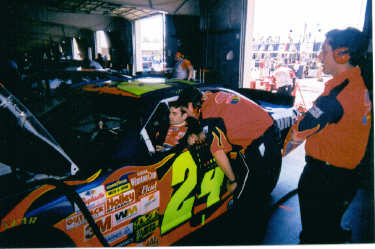 HOOTERS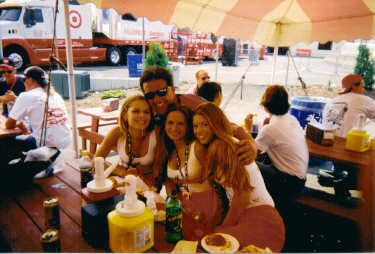 Rich and the Hooter Girls
Rich, James and the Skoal Babe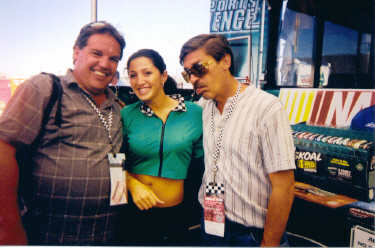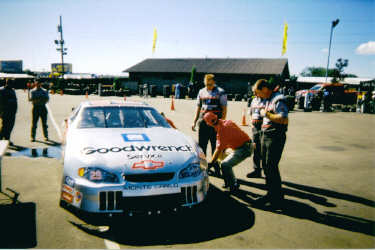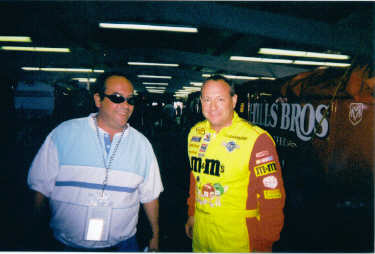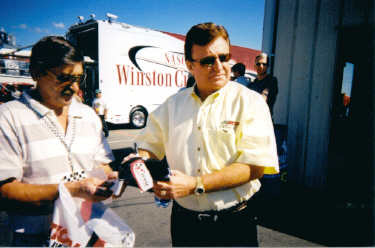 Looking Down the Pits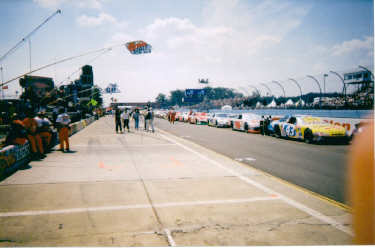 Jack and Ed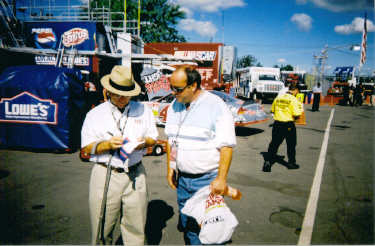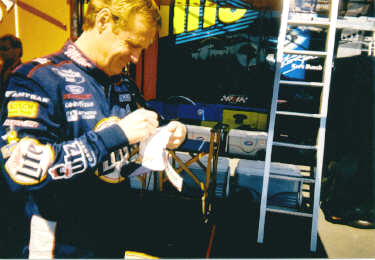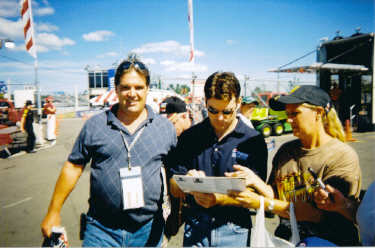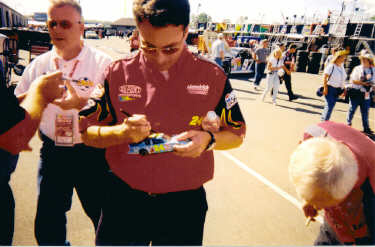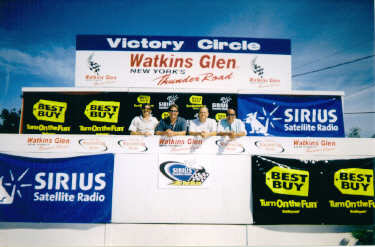 This is how close you can get!