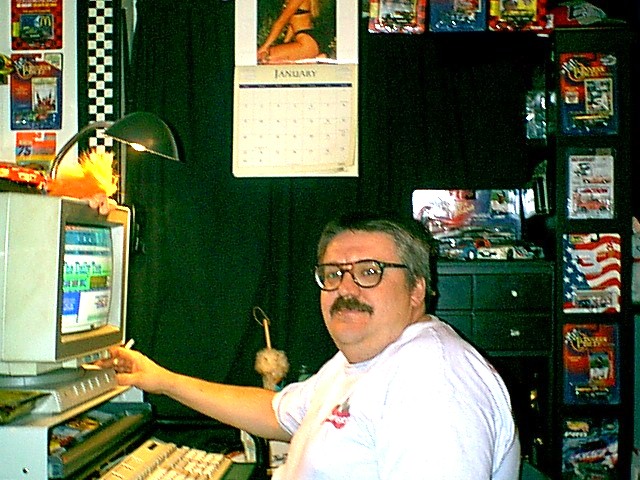 Frank Mochrie
Chatham New York
I started watching racing when it was only shown on the
Wide World of Sport
Back when guys like Buddy, Richard, and Benny were big names.
Then along came the "Master" Dale Earnhardt
I cheered for him at every race, and was pissed when he didn't win.
I couldn't wait until Sunday, to sit and watch the brave men who strapped themselves into the 700 horse powered Chevy. Fords and Mopars
and drive like a bat out of hell.
That Was Nascar
And
Rubbing Was Racing
Maddogg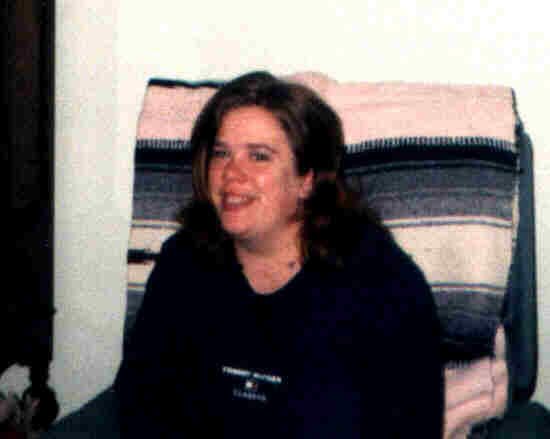 Hi, my name is Belinda and I live in Tennessee!
Believe it or not, a little over a year ago I was
still in the "racing is silly category". Then I
watched Daytona. My husband made me. Half way through
the race I was on the internet buying tickets for the
Atlanta race. One year later and I am still so
addicted I can't stand it. My 5 yr old is even into
it. It took me awhile to pick a driver but I finally
settled on Sterling. My husband is constantly ribbing
me about that (he's a long time gordo fan)I actually
have several favorites. I am glad I have found a
wonderful group of people at Nascar Rocks to help me
support my habit!
Hi, I'm Kathy Davis, aka, LabonteBrothersFan.
Born and raised in Cherry Hill, NJ - now residing in
Bellflower, CA.
I've been seriously watching NASCAR since late 1993.
I immediately took a liking to Terry Labonte. I just
liked his cool, quite, "Ice Man" personality. Pretty
soon his brother Bobby was my co-favorite.
My hubby is the Dale Earnhardt fan in the family.
There have been many Sunday arguments over who "bumped"
who in this household.
We follow Winston Cup, Busch and Trucks. My other hobbies
are collecting NASCAR trading cards, tinkering with my
website and chatting with the nuts at NASCAR Rocks.

I would like to add, I'm one of these nuts she is chatting with. So come on over to Nascar Rocks and join us nuts.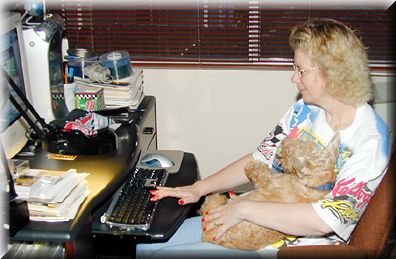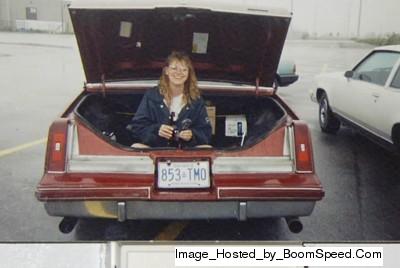 Hi! I am Joanne, and I live in Frankford, Ontario, Canada. I enjoy
watching and collecting all things related to my favorite sport.(Nascar) I have
been a Rusty Wallace fan since he drove the Black Pontiac. In the off
season, which is thankfully short, I enjoy taking pictures, cooking, and
reading. One of my favorite things to do any time of year is 4x4ing with
my fiance, Tom, in our slightly modified '86 Toyota Turbo Deisel. I am
patiently waiting for Rusty to win the Daytona 500, because law of
averages states it's bound to happen sooner or later!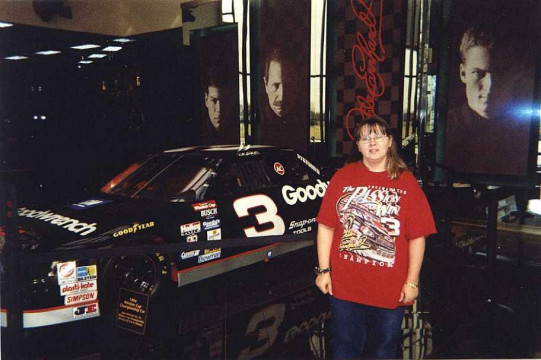 This is, Heather Brown aka BigEseeker
She is a housewife and mother of two girls.
From Tennessee
She runs her own Web Design Business, and very good at it.
She has a great site about Dale Earnhardt that you must check out.
http://members.tripod.com/bigeseeker/
As you can see from the photo she is a Dale Earnhardt fan and she
continues to morn the death of her racing hero.
Welcome to my site Heather